Emergency Dental Services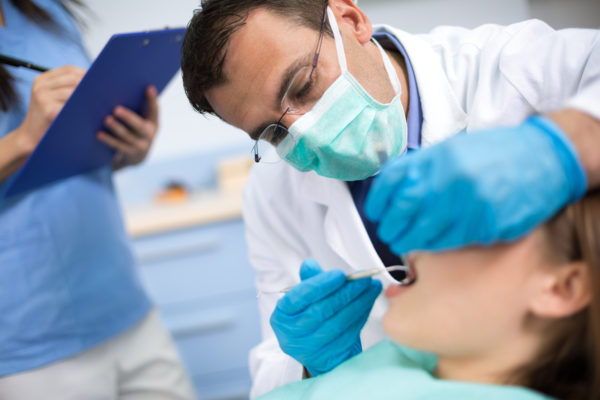 If you're experiencing severe oral pain, significant swelling, a traumatic injury to the mouth, significant bleeding, or need immediate dental services, contact our office immediately. We have an on-call dentist 365 days per year to quickly take care of your emergency, even on weekends, nights, and holidays. Our emergency services are available to patients currently on record.
Have an emergency? Call our office at (585) 335-2201.
In many cases, we are able to accommodate walk-ins or same day appointments. Once we have assessed the situation and addressed the emergency, we will schedule a follow up appointment to ensure our patient's satisfaction.
Do I Have a Dental Emergency?
Pain is a universal symptom that something is wrong. Unusual and severe pain in the mouth, jaw, and neck are often signs that you may be experiencing a dental emergency.
Not all oral issues are severe enough to warrant a dental emergency, but if you are experiencing one of the following, you should visit a dentist immediately.
Swollen jaw
Dental abscess
Intense discomfort following oral surgery
Knocked out tooth
Severely torn lip
Extreme root canal discomfort
For other dental or medical emergencies, dial 911.
What To Do If You Need Emergency Dental Care
Emergency dental care should only be used in extreme dental situations. If the pain and swelling is mild, the general rule of thumb is to apply an ice pack and see your family dentist as soon as possible. Only when extreme pain, significant bleeding, or considerable swelling is present should you seek emergency dental care.
If you're unable to get to the dentist right away, here are a few common issues and solutions to minimize the pain before you can see a dentist.
Chipped, Cracked, Or Broken Tooth
Chipped, cracked, or broken teeth don't warrant emergency services unless there are severe symptoms attached. Call your general dentist in this case.
Missing Filling Or Crown
If a filling has come loose or off, seal the area with sugarless gum or over the counter dental cement. If a crown has dislodged, glue it back in place with dental cement and see your family dentist. Emergency dental services will likely not be necessary unless there is extreme pain or swelling.
Toothache
Rinse your mouth with a warm water rinse and gently floss around the affected area, ensuring that a lodged piece of food is not causing the pain. If the toothache persists and the pain becomes unmanageable, then call your dentist.
Dental Abscess
A dental abscess can appear as a painful, pimple-like swelling on your gums, but you may just experience unusual pain and possible jaw swelling with no signs of a bump. If you do notice any of these symptoms, rinse your mouth with salt water and immediately contact your dentist. Abscesses can lead to serious problems if they aren't treated immediately.
Our regular business hours are Monday through Thursday from 7 am to 7 pm, Friday 7 am to 5 pm, and Saturday 7 am to 3 pm. However, we have dentists on call for emergency services for current patients 24 hours a day, 7 days a week.
Call us today and we'll do our best to fit you into our schedule the same day.