General & Family Dentistry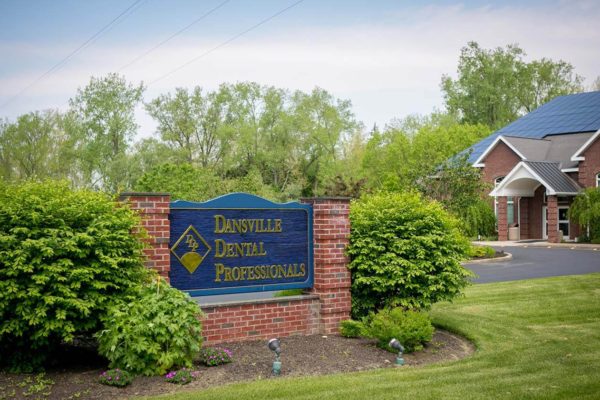 At Dansville Dental Professionals, we are not only proud of the breadth and depth of our capabilities, we are also here when you need us.
We cater to your busy schedule with extended hours and, with multiple doctors and hygienists, we can fit your entire family in at one time.
Need a last minute, Friday afternoon appointment so you can enjoy your weekend without any worries? Give us a call. We are always happy to serve you.
As a general practice, we cater to all age groups from pediatrics to seniors across a wide spectrum of dental needs. We offer everything from routine cleanings and preventative dentistry to complex adult treatments such as dental implants, cosmetic surgery, oral and maxillofacial surgery (i.e., treatment of diseases, injuries and defects of the teeth and mouth), periodontics (i.e., treatment of gum disease), prosthodontics (e.g., crowns, bridges, and dentures) and sedation dentistry.
If you are seeking to replace one or more missing teeth or restore a natural tooth, we have the expertise you need. We offer fixed or removable bridges, as well as dentures and crowns in a wide range of materials including porcelain and ceramic alternatives. For Dansville Dental Professionals, form, fit, and function are critical. To ensure that your crowns and bridges are completely comfortable and maintain a natural appearance, we have an in-house lab that allows us to provide, at a lower cost and with a higher attention to detail, superior quality dental restoratives in custom shades and sizes to perfectly match your neighboring teeth.
We love watching our patients over the course of their lifetimes as they grow with our practice. We are proud to serve generations of families and to continually meet the needs of you and your loved ones.