DDP Implant & Sedation
Dental Implants and Hybrid Dentures
Full Range of Sedation Options for Children through Adults
Dental Implants have helped millions of people regain their smiles. Implants are now the standard of care in modern dentistry for tooth-replacement – whether you need one tooth, several teeth, or a full set of new teeth. A dental implant is a small titanium post placed in the bone beneath the gums, where it can serve as a replacement tooth. Learn more about implants and the many options available for patients at www.teethxpress.com.
What Makes Us Different than Other Dental Implant Providers?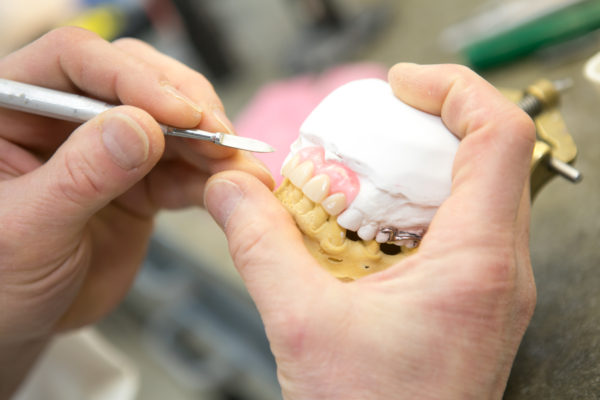 Single location
Many offices advertise dental implants, but they usually mean they will refer you to a different office that specializes in implant surgery. They follow up by restoring the implants (putting in the teeth). Very few dental offices place the implant(s) and restore them all in one location.
Technology
In today's high tech world of dental implants, one crucial piece of equipment is a 3D x-ray unit called a Cone Beam. This is similar to a CT scan, but with better image quality and much lower patient radiation. Cone Beam images are considered the best possible dental implant treatment. Most dental offices do not have a cone beam machine and must send you to another location for the image or attempt to do the treatment without this very beneficial technology. At Dansville Dental Professionals, we purchased our own cone beam machine so that we can offer our patients the best possible care and treatment, right in our own office.
Training and experience
Our dentists have been placing implants for nearly 20 years. Both Dr. Ken Hale and Dr. RB Frost have fellowship training from the Misch International Implant Insitute and are members of the Congress of Oral Implantologists and have placed hundreds of dental implants. The implants that are used are made in America from high quality titanium. Each implant is numbered for tracking and has a lifetime guarantee against fracture.
In NYS this additional training is not required so a general dentist is allowed to place implants with very little training.
Patients are encouraged to ask the following questions of the dentist they are considering for implants:
How much training have you had? Was it a weekend course at a hotel sponsored by a dental implant company, or several months of training at an accredited post-graduate educational institution?
Two of our dentists have Fellowship degrees in dental implants.
How long have you been placing or restoring implants?
For nearly twenty years.
How many implants have you placed/restored?
With all the DDP doctors combined, hundreds; perhaps thousands.
What kind of implants do you use and where are they made? Are they FDA approved?
Our implants are made in America by an American company that carries several U.S. patents and are fully FDA approved.
What kind of guarantee to you offer on your implants?
We offer a 100% guarantee on our implant surgery and our implants carry a lifetime guarantee against fracture.
Sedation Dentist
Have you put off dental care (even when you know you need it) because you had a bad experience with a dentist in the past? Do you have a fear for dental treatment? Even the extremely nervous or fearful patient can have their dental work done in complete comfort. Dansville Dental Professionals offers intravenous (IV) sedation.
Sedation
Dansville Dental Professionals offers a complete range of sedation options, including IV sedation for all of our dental treatment. IV sedation allows doctors to finish all needed dental work for a patient in a single appointment. Patients are completely relaxed and unaware of what the doctor is doing. Patients describe the experience as "sleeping though their appointment."
Patients may choose IV sedation for oral surgery, wisdom teeth removal, dental implant surgery, root canals, fillings, or almost any dental procedure.
Many dental offices advertise "sedation dentistry." This can mean anything from relaxation techniques using scented candles and music to taking a pill. IV sedation differs in several important ways:
More effective – Hospitals and surgeons use IV sedation for many outpatient surgeries because it works well for almost everyone, every time. It is easy and safe.
Customized to the patient – The level of sedation can be adjusted during the treatment to fit the needs and comfort level of the individual, something you cannot do with pills.
Safer – Because the level of sedation is customized for each patient, there is minimal risk of over- or under-sedating. Should an emergency situation occur for some unusual reason, a sedation reversal drug can be immediately given through the IV line already in place. NY State requires additional training, licensure, and emergency equipment for dental offices to offer IV sedation.
Upcoming Seminars
August 2017
Find out how you can have the smile you've always wanted! Join speakers Dr. Ken Hale and Dr. R.B. Frost…
Find out more »
September 2017
Find out how you can have the smile you've always wanted! Join speakers Dr. Ken Hale and Dr. R.B. Frost…
Find out more »
+ Export Events
Register for our Free Dental Implant Seminar!
Dr. Ken Hale and Dr. R.B. Frost from the Dental Implant and Sedation Center at Dansville Dental Professionals are hosting two free seminars titled, "The Latest in Dental Implants." Dr. Hale and Dr. Frost have been placing dental implants for more than two decades and are certified in IV sedation.
Learn how dental implants can:
Eliminate removable dentures and partials for greater comfort and security
Improve chewing for increased food enjoyment and better nutrition
Provide a 100% cavity-proof tooth replacement
Prevent bone loss that creates face collapse and makes patients look older
Provide an affordable, long-term solution to restoring your healthy, attractive smile
The first free dental implant seminar is on Wednesday, August 30th at 6pm in Wellsville. Take a look at full details.
The second free dental implant seminar is on Thursday, September 7th at 6pm in Dansville. Take a look at full details.
But hurry – seating is limited! Call Dansville Dental Professionals at 585-335-2201 to reserve a spot.