DDP Dental Implants & Sedation
Dental Implants and Hybrid Dentures
Full Range of Sedation Options for Children through Adults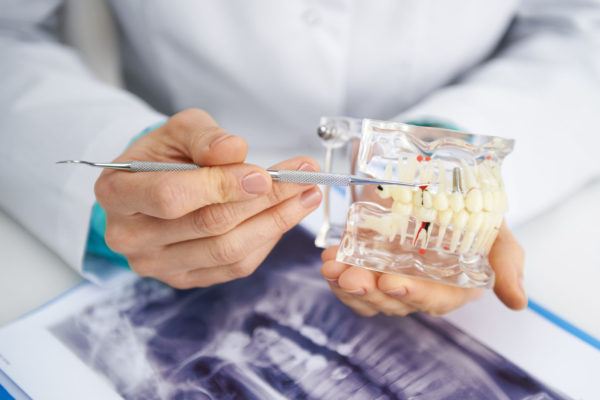 Dental implants have helped millions of people regain their smiles – and their confidence. This innovative procedure is now the standard of care in modern dentistry for tooth replacement. Whether you need one tooth, several teeth, or a full set of new teeth, dental implants provide an ideal long-term solution.
A dental implant is a small, cylindrical titanium post that is placed into the jawbone beneath the gums, where it can serve indefinitely as a replacement tooth. It not only restores functionality but appearance as well. Dental implants can also be used to secure removable, partial, and full dentures (also known as hybrid dentures).
Why Receive Dental Implant(s)?
Replace missing teeth to prevent the existing teeth from slipping out of place and causing the patient's bite to collapse
Eliminate common denture problems, such as slipping or loose dentures, embarrassing sounds like whistling and clicking, gum and mouth irritation, and even mouth pain and irritation
Restore chewing and swallowing ability
Eliminate any speech impediment caused by missing teeth or dentures
Dental implants have 100% guarantee against fractures and cavities
Get your own flawless smile back!
How Does Implant Surgery Work?
Dental implantation is a surgical procedure, so ask your dentist or oral surgeon for a complete medical evaluation before committing to an implant.
The surgery is completed in two parts: the placement of the implant (surgery), and then restoration (placement of the teeth). To begin, the patient is typically placed under local anesthesia. At Dansville Dental Professionals, we are fully trained and experienced to offer IV sedation for dental implant surgery to help our patients be as comfortable as possible.
The oral surgeon forms an incision in the patient's gums, creates a hole into the jaw bone, and inserts the implant post into the patient's jawbone. At the next appointment, the surgeon makes an opening in the gums to expose the implant and inserts a healing cap onto the post. The healing cap performs two vital functions: 1) raises the tooth or denture above the gumline to complete the patient's bite, and 2) shapes the surrounding gum to give the crown or denture proper support.
Some patients may experience some bleeding, swelling, pain, and infection, but dental implantation has received high success rates among patients when done by experienced professionals.
Restoration Phase
Often done several months after the procedure to allow the gums and jawbone time to heal, an abutment is threaded into the dental implant. It's responsible for holding the crown, bridge, or denture firmly in place.
Gums should heal for a week or two after the abutment is placed. Then, impressions are used to make the crown, which is the realistic-looking artificial tooth. Patients can opt to have a removable crown, which snaps onto the abutment and can be easily removed to clean or repair, or a fixed crown, which is permanently screwed or cemented to an abutment.
What to Expect After the Dental Implant Procedure
During the healing period, patients must:
Limit their food to a "soft diet"
Avoid hot food and beverages
Use the prescribed mouthwash as directed by your provider
Brush, floss, and rinse as usual, but be extra gentle around the dental implant area
Take painkillers if needed – Ibuprofen (Advil, Motrin) or Tylenol
If swelling occurs, apply a cold compress to the area
If excessive bleeding occurs, bite a gauze pad
Gargle with salt water (1 tsp. salt, 1 cup warm water) multiple times a day, especially after a meal
Each patient is different! Results will vary so it's important to discuss dental implantation with your provider. If you have any questions or concerns, always feel free to contact us!
What Makes Us Different than Other Dental Offices?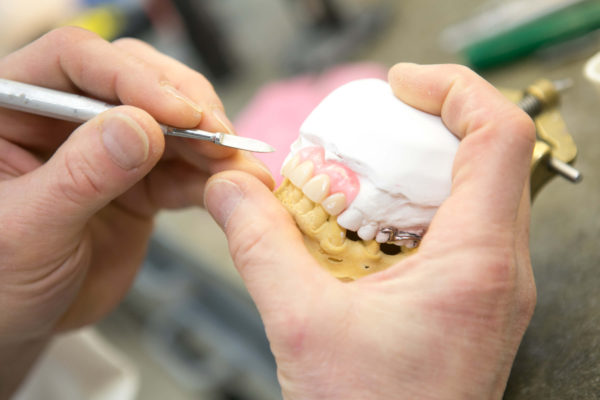 Single location
Many offices advertise dental implants, but they usually mean they will refer you to a different office that specializes in implant surgery. They follow up by restoring (put in the teeth) the implants. Very few dental offices place the implant(s) and restore them all in one location.
Technology
In today's high tech world of dental implants, one crucial piece of equipment is a 3D x-ray unit called a Cone Beam. This is similar to a CT scan, but with better image quality and much lower patient radiation. Cone Beam images are considered the best possible dental implant treatment. Most dental offices do not have a cone beam machine and must send you to another location for the image or attempt to do the treatment without this very beneficial technology. At Dansville Dental Professionals, we purchased our own cone beam machine so that we can offer our patients the best possible care and treatment, right in our own office.
Training and experience
Unfortunately, dentists with very little training and no experience are legally allowed to place and restore dental implants. Our team of dentists at Dansville Dental Professionals has extensive training from internationally recognized educators and has many years of experience placing and restoring dental implants.
Questions to ask the dentist who places and/or restores your dental implant(s):
How much training have you had? Was it a weekend course at a hotel sponsored by a dental implant company, or several months of training at an accredited post-graduate educational institution?
Two of our dentists have Fellowship degrees in dental implants.
How long have you been placing or restoring implants?
For more than two decades.
How many implants have you placed/restored?
With all the DDP doctors combined, hundreds; perhaps thousands.
What kind of implants do you use and where are they made? Are they FDA approved?
Our implants are made in America by an American company. They are fully FDA-approved and carry several U.S. patents.
What kind of guarantee do you offer on your implants?
We offer a 100% guarantee on our implant surgery and our implants carry a lifetime guarantee against fracture.
Sedation Dentist
Full Range of Sedation Options for Children and Adults
Have you put off dental implants (even though you suspect you may need them) because you had a bad experience with a dentist in the past? Do you have a fear of dental procedures? You can now complete your dental implant surgery in complete comfort. Dansville Dental Professionals offers intravenous (IV) sedation to help put patients at ease.
IV Sedation
Dansville Dental Professionals offers a complete range of sedation options, including IV sedation, for all of our dental treatment. IV sedation allows doctors to finish all needed dental work for a patient in a single appointment. Patients are completely relaxed and unaware of what the doctor is doing. Patients describe the experience as "sleeping through their appointment."
Patients may choose IV sedation for oral surgery, wisdom teeth removal, dental implant surgery, root canals, fillings, or almost any dental procedure.
Many dental offices advertise "sedation dentistry." This can mean anything from relaxation techniques using scented candles and music to taking a pill. IV sedation differs in several important ways:
More effective – Hospitals and surgeons use IV sedation for many outpatient surgeries because it works well for almost everyone, every time. It is easy and safe.
Customized to the patient – The level of sedation can be adjusted during the treatment to fit the needs and comfort level of the individual, something you cannot do with pills.
Safer – Because the level of sedation is customized for each patient, there is minimal risk of over- or under-sedating. Should an emergency situation occur for some unusual reason, a sedation reversal drug can be immediately given through the IV line already in place. NY State requires additional training, licensure, and emergency equipment for dental offices to offer IV sedation.