5 Questions To Ask Before Your Dental Implant Surgery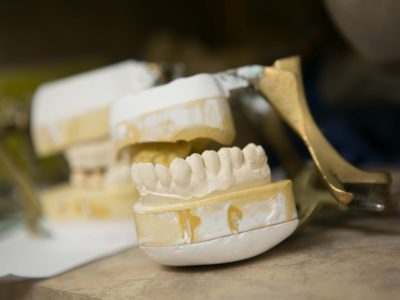 Are you missing one or more teeth? Dental implants may provide an ideal long-lasting solution to replace missing teeth and protect your jawbone, gum tissue, and remaining teeth.
Dental implant surgery has two unique stages. First, the cylindrical titanium implant is surgically placed in the jawbone; then the crown (artificial tooth) is attached to the implant. Although the dental implant process can seem complicated, a little research will help you understand the big picture and perhaps eliminate any concerns.
Check out these important considerations for dental implant surgery.
1. Where Will the Dental Implant Surgery Be Performed?
While some providers have patients go to a different location for the surgical part of the operation, it's easier if the entire procedure can be performed at one place. Dansville Dental Professionals is unique in that we perform all parts of the dental implant process right in our office so you don't have to worry about traveling to multiple offices. We also offer adjunct services such as bone grafting and sedation, all within our office.
2. Is the Dentist Using Current Technology?
Dental implants are an advanced procedure requiring special training and equipment that does not exist in the typical dental office. One important piece of technology is the computerized three-dimensional imaging system (cone beam) which gives the surgeon important information used in planning your case. This information includes your bone quality, bone shape, and location of nerves and blood vessels.
The cone beam is combined with special implant planning software which aids the surgeon in selecting the best style and position of the implant to be used and to visualize the surgery on the computer simulation before performing live.
3. What Training Does the Dentist Have?
You want to have your procedure performed by someone highly experienced in dental implants. At Dansville Dental Professionals, our team of dentists has advanced accreditation and extensive training from internationally recognized educators, as well as years of experience performing dental implant surgeries.
Dr. Ken Hale and Dr. R.B. Frost have been performing implant surgeries for more than two decades and together have placed hundreds of dental implants. They are also certified in IV sedation to make the process that much more comfortable and relaxed.
Join us for our next free dental implant seminar to learn more about dental implants!  
4. What Kind of Dental Implants Are Used?
Dental implants can be made from various materials such as ceramic/zirconia, but ours are made of titanium to ensure mechanical strength and extend the longevity of the implants. Our dental implants are made in America by an American-based company; are fully FDA-approved; carry several US patents.
5. What Level of Follow-Up Care Is Available?
After you have received your implants, you will need to maintain a routine of good oral health to protect your teeth and gums to ensure the implants last a lifetime. Our friendly staff can walk you through how to maintain great oral health through preventive care after your dental implant surgery is completed. Some tips include:
Don't touch or disturb the wound while it heals

Bite a gauze pad to control any excessive bleeding

Apply an ice pack to lessen swelling

Drink plenty of fluids, but avoid hot beverages and foods

A normal dose of Tylenol, extra strength Tylenol or Ibuprofen (Advil or Motrin) can help if needed

Remember to take any prescribed antibiotics to prevent infection

Use any prescribed oral rinse the allotted times a day, as your provider instructs

Continue to brush, floss, and rinse every day as usual

Rinse with salt water (1 tsp. salt + 1 cup warm water) 4-5 times a day
Schedule a Consultation
Before you schedule your dental implant surgery, make sure you are working with an experienced and reliable professional, and don't be afraid to ask some important questions.
If you need dental implant surgery to replace missing teeth, we are ready to answer all your questions and put your mind at ease. To learn more about our dental implant process and specialists, call us at 585-335-2201 or attend our next FREE dental implant seminar.
Meet With One Of Our Implant Professionals
Join thousands of others who have regained their smile and their confidence. Fill out the form to schedule a consultation with one of our dentists.