Dansville Dental Patients Provide Food Pantry Donation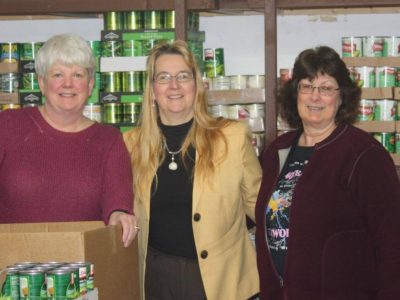 During the month of December, patients and staff from Dansville Dental Professionals provided food and cash donations to support the Dansville Ecumenical Community Food Pantry. Pictured in photo are Mary Harrington (left) and Andrea Davis (right), volunteers with the Food Pantry, and Melanie Hale (center) from Dansville Dental Professionals, and the coordinator of this annual initiative.
The Food Pantry is located at the St. Mary's Annex, 41 Elizabeth Street in Dansville, and accepts food and monetary donations on Monday, Wednesday and Friday from 9 to 11:30 am.