Are Dental Implants Covered By Insurance?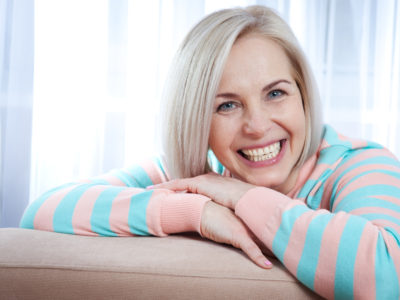 An increasing number of dental professionals and insurance carriers are recognizing the positive impact dental implants can have on the health and wellbeing of patients. According to the American Academy of Implant Dentistry, implants play a vital role in maintaining the health of the jawbone and adjacent teeth.
Nevertheless, many people are left wondering if dental implants are covered by insurance, and the answer varies depending on the policy and the situation. Every patient and every insurance company is unique, so it's important to do research about your own health insurance and coverage.
Some insurers don't cover dental implants because they tend to classify implants as cosmetic rather than based on medical necessity, even though anyone who has received implants knows that they are far more than that. If that's the case you find yourself in, the following steps can help you get the coverage you need and enable you to improve your dental and overall health.
Ask Your Dentist
Dental offices who have been providing implants for a long time work with a variety of insurance companies and are often familiar with a wide range of plans for dental implant insurance. They will be a valuable resource to in your search.
Speak With Your Dental Insurer About Covering Dental Implants
The first, and easiest, step to take is to check your dental insurance policy. Read through this document carefully to figure out what types of procedures are covered, as well as any deductibles and maximum payments. If the language in the policy is unclear, call your insurer to ask for specifics.
Some insurance companies may cover dental implants but require you and your dentist to go through certain steps; for example, you may need your dentist to write a letter documenting the medical need for the implants. Getting clear instructions from your insurance company up front can save you a great deal of hassle and expense later on.  
If your insurance company does cover implants, there may be exceptions and exclusions in the fine print.
Check With Your Medical Insurance Provider
If your dental insurance doesn't cover implants, your medical insurance may. Unlike dental insurance, some medical insurers classify implants as essential to the jaw for eating and speaking.
Look Into Indemnity Insurance
Sometimes, it can be easier to get dental implant coverage through an indemnity insurance plan. This means that the patient pays for the implants out of pocket, and then the insurance company will reimburse the patients for a set portion of the expenses after they have met the deductible. Many dental offices will aid their patients by offering financing options for the implants.
These plans do not require you to go to a specific dentist. However, a specific plan may only cover certain procedures, so be sure to clarify in advance. Additionally, the set percentage of the costs covered can vary, so it is important to ascertain that as well.
At Dansville Dental Professional, our highly qualified providers are happy to discuss your options for dental implants.
Request a consultation
with one of our dentists.
Meet With One Of Our Implant Professionals
Join thousands of others who have regained their smile and their confidence. Fill out the form to schedule a consultation with one of our dentists.