You Were Told You Need An Endodontist?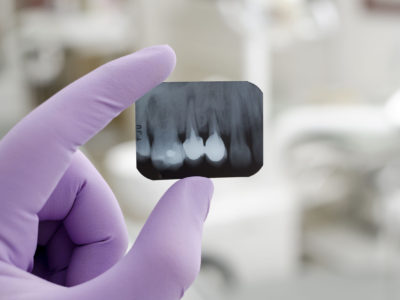 When it comes to having a root canal, patients may elect to either be treated by a general dentist or see an endodontist. An endodontist is a dentist who has additional training in root canal treatment and who limits his practice to only root canal treatment. Many dentists prefer not to do root canals, and so they refer their patients to endodontists when this treatment is required.
At Dansville Dental, most of our team of dentists perform root canals, and some of our doctors have had extensive additional training specifically in root canal treatment and perform root canals for patients of our practice, and other practices, several times per week.
Some patients believe that if their dentist refers them to an endodontist, they must need an endodontist. And some patients believe that because they are specialists, endodontists are always the better option for root canal treatment. This is not at all the case. The patient is free to seek root canal treatment from the provider they select. A general dentist who makes their patient feel relaxed, and has training and experience in root canal treatment, may be a better choice than an unfamiliar endodontist. General dentist fees for root canal treatment are usually less that what the specialist would charge for the same treatment.
Can I Get Root Canal Treatment At Dansville Dental?
Yes!  Many of our dentists are skilled in providing root canal treatment, and the fees are lower than what you would typically be charged by a specialist.  One of our dentists, Kathleen L. Hale, D.D.S., has extensive post-graduate training in root canal treatment, has been performing root canal treatments for more than 30 years, has successfully completed more root canals than many endodontists, and is so gentle and compassionate that patients often literally nod off to sleep while she is performing their root canal treatment.
It is perfectly acceptable to come to Dansville Dental Professionals for your root canal treatment, and then if you prefer, return to your general family dentist to continue your ongoing dental care.
Added Bonus of Coming To Dansville Dental For Your Root Canal Treatment
Two of our dentists at Dansville Dental Professional are licensed in IV sedation.  If the idea of having root canal treatment frightens you, Dansville Dental Professionals also provides you with the option of being safely sedated for your root canal treatment.  You will be relaxed, comfortable, and will not remember the treatment.  Most IV sedation patients feel like they slept through the entire procedure.