Rita Downey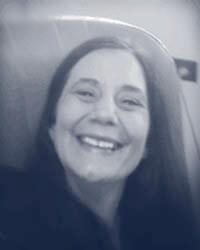 If you were to ask me what one thing Dansville Dental Professionals could improve, I would be stumped.
If you ask me what I love, I could go on and on! We originally needed a place that was geared for children—we've since stayed for over 15 years. DDP is a phenomenal place. I love the:
Excellent workmanship. They really know what they're doing and have a passion for doing it right.
Hometown personal feeling and family like atmosphere. Even outside of the business, they recognize me and stop to say hello.
Friendliness and respect of the staff. I don't think they've ever have a bad day!
Professionalism, communication and business processes. Their team always knows what to do and say.
Clarity and assistance. They provide written estimates, varying options and personal pay plans.
Investment in employee training. They are up-to-date on the latest dental techniques—unlike a typical small town practice.
Community involvement—they're good people!
My husband and I used to have a fear of dentists. DDP has taken that fear away.
—Rita Downey, Carefree Patient, Sparta, NY