Gerald E. Benjamin, Ph.D.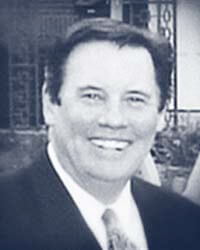 The elegant and impressive Dansville Dental Professional building is a perfect reflection of the quality of service provided by the whole constellation of sensitive, professionally astute doctors and hygienists.
From the warm and personal welcome extended by the receptionist to the nationally recognized professional staff – my visits represent a journey of exceptional dental and oral health, for which I am most thankful.
My doctor – Dr. Kenneth Hale and my dental hygienist – Mrs. Shelly Mistretta – have given me many reasons to smile – brightly – and at an affordable price! Indeed, I am indebted to them for their care, genuine concern and their progressive 21st century skills. Truly, they are 'messengers of hope.'
As a testimony to my high degree of satisfaction, I have recommended the Dansville Dental professionals to many of my friends.
Do yourself a favor: schedule an appointment. You'll be glad you did!
—Gerald E. Benjamin, Ph.D.