What Dentists Wish Their Patients Understood About Dental Insurance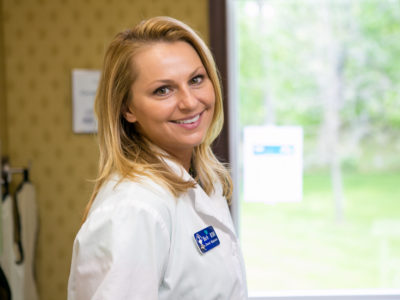 Dental insurance is an extremely complex and fickle topic. And unfortunately, while many patients have dental insurance, understanding it is an entirely different matter. One of the most common misconceptions is the difference between a facility that "accepts" insurance and "participates" in insurance.
Accepting Insurance
At Dansville Dental Professionals, we accept most insurances. This means that when we treat a patient, we only charge their co-pay or deductible. We then handle the insurance forms, bill the insurance, and wait to be reimbursed by the insurance company.
Participating Providers
We also participate in a select number of providers. If a patient has a participating insurance plan, this means that the patient is responsible for the cost of service, and insurance will then reimburse the patient. Many insurance companies forge deals with dental offices, which means that for a reduced cost of service, the insurance company will funnel prospective patients to a specific dentist. There are several obvious issues with this policy, most notably, that dentists who are looking for more patients are willing to offer a lesser quality service to a patient to remain profitable. Dansville Dental very carefully screens a few participating programs, such as MetLife, CSCA, and Guardian, to ensure our patients are receiving the best treatment and price possible.
Cost of Treatment Patient is Responsible For
We estimate the cost of treatment at the time of service, but sometimes get a different bill from the insurance company, which is a level of coverage set by the insurance company and a patient's employer. If the insurance estimates a cost is less than the actual cost, that's when a  patient will receive a statement.
There are a number of other reasons a patient may be responsible to pay for their treatment.
Copay
Most insurance companies will cover a certain percentage of a treatment, leaving a patient responsible for the lacking percent. If a patient's insurance covers 80% of a $100 treatment, the patient's copay will be 20%, or $20.
Deductible
The deductible is a specific amount of money the insurance company requires a patient to pay before they will cover any treatment. For example, if the deductible is $50, the patient will have to pay $50 each year before the insurance company will begin to cover their treatment. Deductibles vary per policy.
Annual Limit
Dental insurance works differently than car, home, or health insurance, in that it doesn't protect you against emergencies. The cost insurance covers is usually set by an annual limit, or maximum amount of dollars the insurance company will pay per year to cover any dental needs. Once the limit is reached, a patient will be responsible for 100% of their treatment. Most annual limits are $1,000 or $1,500 per year, meaning insurance will cover up to $1,000 or $1,500 of work done per year (not including the patient's deductible and copay).
We do our best to keep patients informed of their annual limit, but are unaware of work done in other offices. It's important for the patient to stay up to date on how much of their annual limit they have consumed.
What To Do When Insurance Offers A Different Treatment
Our staff will help walk you through understanding the complex maze of insurance when you have an appointment with us. Sometimes, if insurance doesn't cover a needed treatment, the insurance company will suggest an alternate, more cost-efficient treatment to the patient. While this may satisfy a financial constraint, it may not be the best solution to the dental problem. In this situation, a patient can feel caught in the middle between a low cost and the proper treatment. An insurance-recommended treatment will usually be of lesser quality but less expensive, while a dentist-recommended treatment will be in the best interest of the patient's dental health.
Learn More
Curious if Dansville Dental accepts your insurance? Contact our office today and a member of our staff will be happy to help.